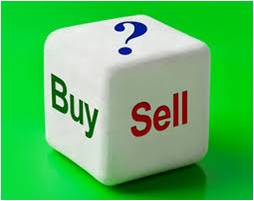 Sell BEFORE you buy!! Don't find yourself at a disadvantage at the negotiating table! Don't feel pressured to accept an offer below market value because you have to meet a purchase deadline!!
If you've already sold your home, you can buy your next one with no strings attached.
If you get a tempting offer on your home but haven't made significant headway finding your next home, consider a contingency clause in the sale contract to give you a reasonable time to find a home to buy.
If you find your home is not selling as quickly as you anticipated, another option could be renting your home and putting it up on the market later - particularly if you are selling a smaller, starter home. Investigate the tax rules if you choose this latter option.
Better still, get your agent to GUARANTEE the sale of your present home!
Move UP to Your Next Home with Us…We'll Buy Yours for CASH!!*
Learn more! No Cost! No Obligation!
Or Call Barry & Angela NOW at (617) 328-5800 and Start Packing